In an ever changing landscape, it's important to stay on course. At a time when some markets can appear volatile, some industries may slow down, and with the health crisis hitting certain industries hard, it's now more important than ever to keep a clear focus on the future. Delta Composants, now Delta Neo, has weathered more than 30 years of changing times, continuing to diversify and start over, constantly reinventing ourselves and adapting. The same forward-looking vision has inspired the company from the very beginning; innovating through technology to help our customers achieve success in their own markets. Innovating through total mastery of a host of technical skills that we have been able to refine, adapt and combine ingeniously to invent what are often original, alternative, resource-saving and cost-effective processes.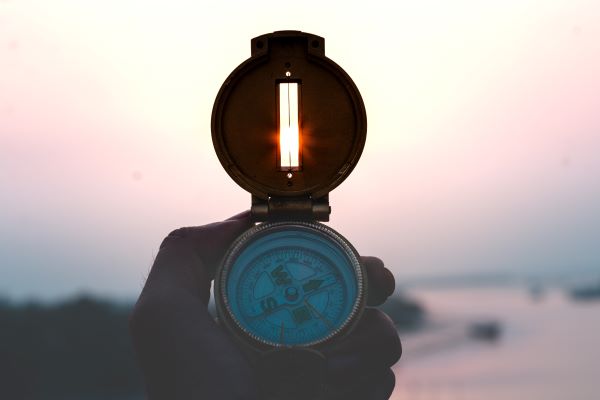 This enduring vision is only made possible through one vital component: the men and women of Delta Neo. Day after day, they have personified this desire to do better, to seek further, to calculate, to test and to fine-tune every detail to achieve an absolute mastery of the material or handiwork that precisely meets – and even exceeds – customer requirements. They have built healthy, productive relationships with customers and partners to foster efficient and creative work. The people behind Delta Neo have proven their solidarity and resourcefulness to rise to the challenges put before them. Now more than ever, this vision inspires them to overcome technical difficulties and cater to your needs. So rest assured: You can count on us to invent your difference!
Starting nearly 2 years ago, the company embarked on a significant modernisation process to adapt our positioning to a demanding, constantly changing market. This initiative has prompted the company to appoint a solid executive team, as young as they are experienced. This executive team, ever attentive to the emerging needs of their customers, is committed to ensuring the company's continued success, drawing on unique know-how and technical expertise.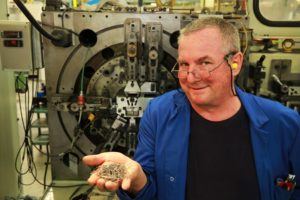 Jean-Yves – Wire working sector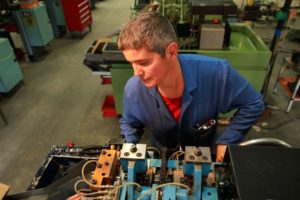 Manuella – Wire working sector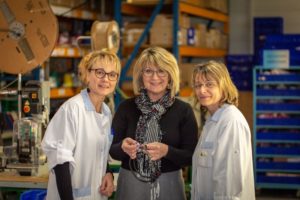 Florence, Sandrine, Véronique- Wiring sector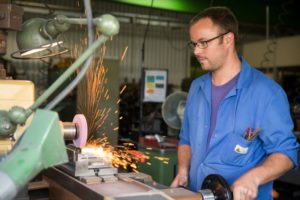 Romaric – Engineering sector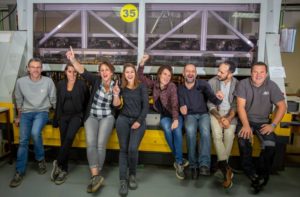 Yann, Morgane, Magali, Johanna, Pauline, Vincent, Florian, Bruno – Micro-drilling sector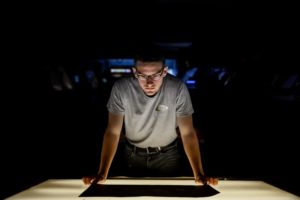 Guillaume – Micro-drilling sector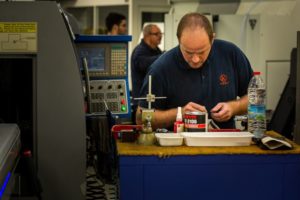 Sébastien – Micromachining sector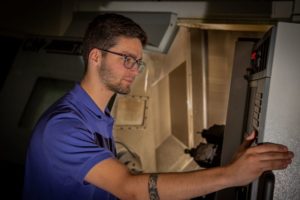 Johan – Machining sector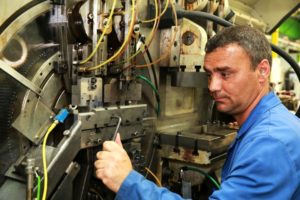 Joël – Metal strip working sector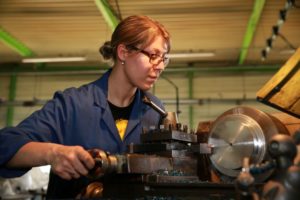 Justine – Engineering sector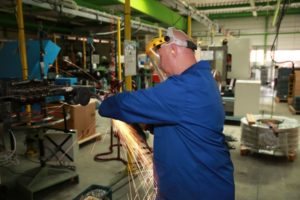 Olivier – Metal strip working sector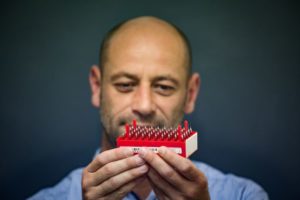 Vincent- Micro-drilling sector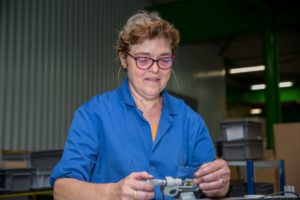 Isabelle – Wiring control sector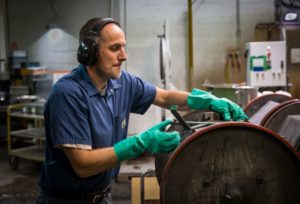 Sébastien – Tribofinishing sector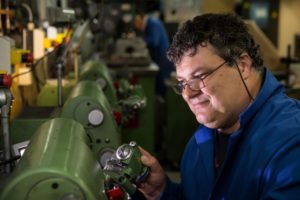 Serge – Engraving sector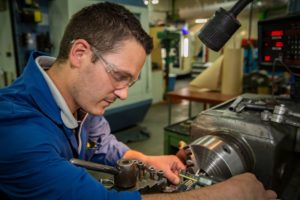 Cyril – Engraving sector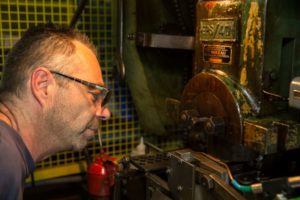 Stéphane – Embossing sector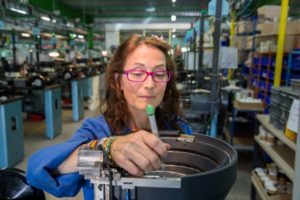 Béatrice – Wire working sector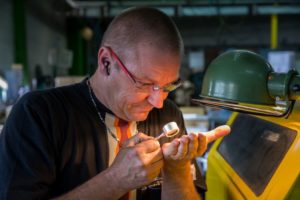 Pascal – Wire working sector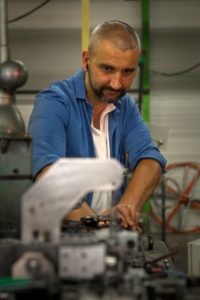 Cyril – Wire working sector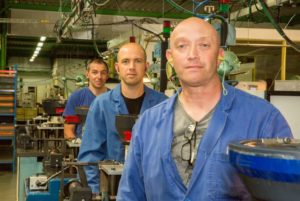 Yann, Christophe, Gilles – Wire working sector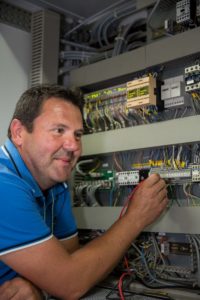 Bruno – Maintenance department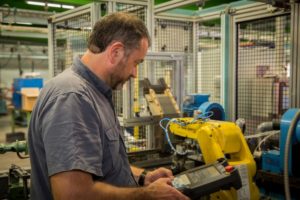 Patrice – Design department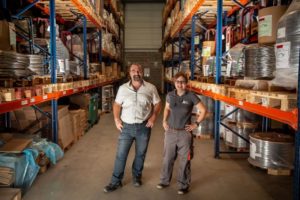 Sébastien, Emilie – Logistics department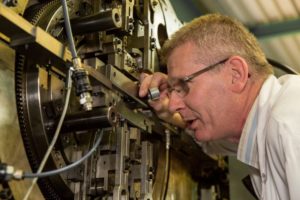 Jacques – Design Department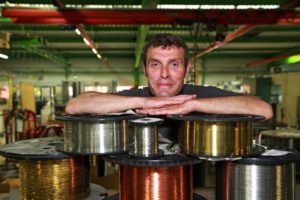 Stéphane – Wire working sector
Delta Neo's board of directors currently has five members:
Guillaume Taffin, CEO
Stéphane Guillochon, General Director
Sandrine Quidet, Head of Purchasing
Thierry Gimet, QSE Director
Benoît Guineheux, Finance and Information System Director
The teams have developed extensive, recognised skills in complementary fields: metalworking, wiring harnesses, high-precision micro-drilling and micromachining, 3D engraving, and more. These specialities – or the combination of several areas of expertise – enable us to offer innovative, alternative and economical processes on markets as diverse as aeronautics, the automotive industry, electricity, electronics, healthcare and medicine, luxury and décor. Our alternative industrial know-how enables our customers to invent and stand out in their own markets.
By working in collaboration with our clients, Delta Neo enables them to create unique products using original processes, arising from the pooling of many different areas of expertise. Every technical challenge that comes to Delta Neo is an opportunity for innovation and development.
DELTA NEO
PA des Ajeux 1 Rue Pierre-Gilles de Gennes 72400 LA FERTE-BERNARD FRANCE TEL.: +33 2 43 71 65 00 E-MAIL: dn[at]deltaneo.com
8300 m² | 120 people | > 300 machines
DELTA ROM TECHNOLOGIES S.R.L.
Sat Argeselu, Nr. 74C, Mărăcineni 117451 Judet Arges ROMANIA Tel.: +40 (0) 248 206 103 Fax: +40 (0) 248 206 101 E-MAIL: drt[at]delta-rom.ro
3000 m² | 60 people | 40 machines
Founded in 1988 under the name Delta Composants by engineer and businessman Mr. Jacky Taffin, Delta Neo has gradually diversified to ensure our long-term success. Delta Neo is a friendly, family business that responds quickly to the needs of prestigious customers in a variety of markets, including Industry, Luxury and Medicine. Our teams have developed extensive skills in complementary fields:
To address technical difficulties, our teams are able to cleverly combine their knowledge and expertise to create innovative, alternative and cost-effective processes.
We envision our role as an industrialist as follows:
'

Every technical challenge that comes our way is an opportunity for innovation

and development

'
Our mission:
' To help our customers to innovate and stand out thanks to our unique industrial savoir-faire, so that their performance in their own markets can soar. '
Our baseline:
We Invent Your Difference
Quality
A trailblazer when it comes to Quality Management System implementation, Delta Neo has been ISO9001 certified since 1993. See the certificate: ISO9001:2015 No. 1993/1727.16 Our QMS is ever-changing to fulfil the needs of each industry to which we provide our services:
Our means of inspection and analysis range from simple dimensional measuring equipment to video and image analysis equipment capable of ensuring zero-defect deliveries.
RoHS – REACH
Conscious of our environment, Delta Neo, together with our suppliers and based on the information we have, is committed to delivering products in accordance with the REACH and RoHS European Directives.
Conflict Minerals
Delta Neo is committed to using a socially responsible supply chain and under no circumstances condones human rights violations. With this in mind, we work with our suppliers to ensure that no 3TG minerals in our products are sourced from DRC conflict zones.
Delta Neo came to be in 1988, and since then we've continuously sought international growth, achieving nearly half our turnover in worldwide exports (to the EU, Asia, the USA, South America and beyond), across every field of application and business. Whether with direct clients or through French or even European distributors and companies, this international strategy has always reflected our Management's desire to avoid dependency on the French market and to strengthen our competitiveness and openness to other cultures. Although Delta Neo has substantial experience in international trade on the logistical, legal and administrative levels, we're always open to working with specialised organisations or local salespeople to help us develop our business in specific markets or geographical areas. The company also participates in a number of international trade fairs in France and abroad each year.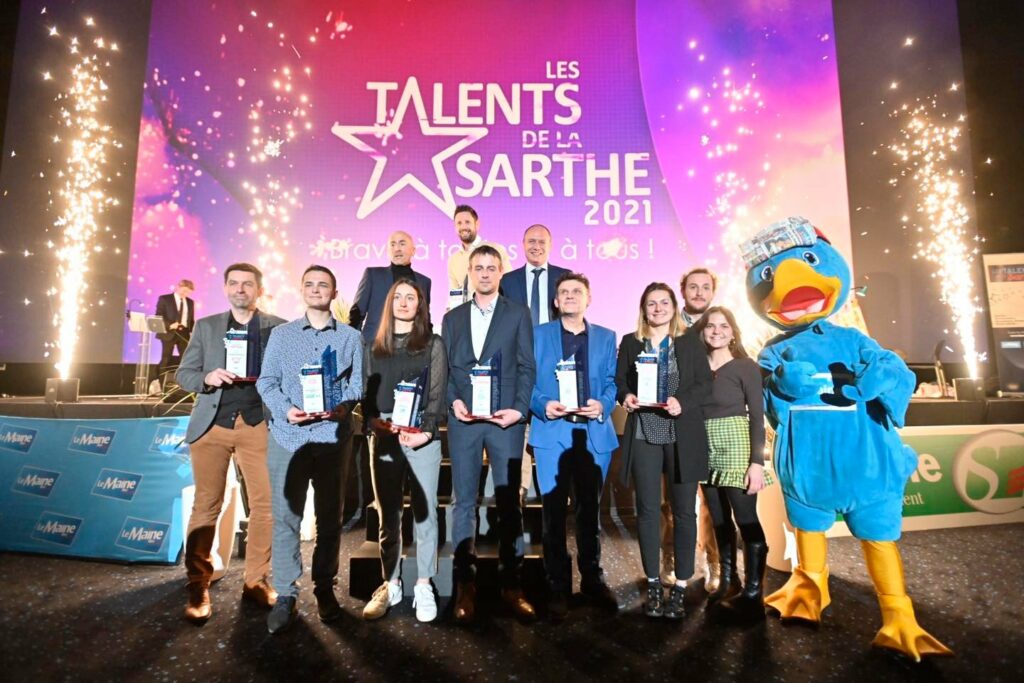 Les talents de la Sarthe 2021
The event Les Talents de la Sarthe elected Delta Neo as the « Sarthoise's 2021 company of the year »
On March 1st, the Le Maine Libre local daily newspaper and the Sarthe Départemental Council awarded for the 9th  consecutive year 7 different professionnal categories, which are the pride of this very dynamic territory located in the west of France.
The honored categories were : Craftsman, Sarthois du web, Young talent, Innovation, Artist, Sport trophy and Business.
Delta was named in November 2021 in this last category with 3 other compagnies from very different other industrial sectors (printing, clothes making and motorhome builder), in recognition of their successful activity in 2021.
With 33 % of the votes in this category, Internet voters made Delta Neo the award-winner for her » ability to innovate on all fronts » (Le Maine Libre).
Guillaume Taffin, Delta Neo CEO, points out that this trophy, which promotes entrepreneurship, « is a great reward for the entire Delta Team ! »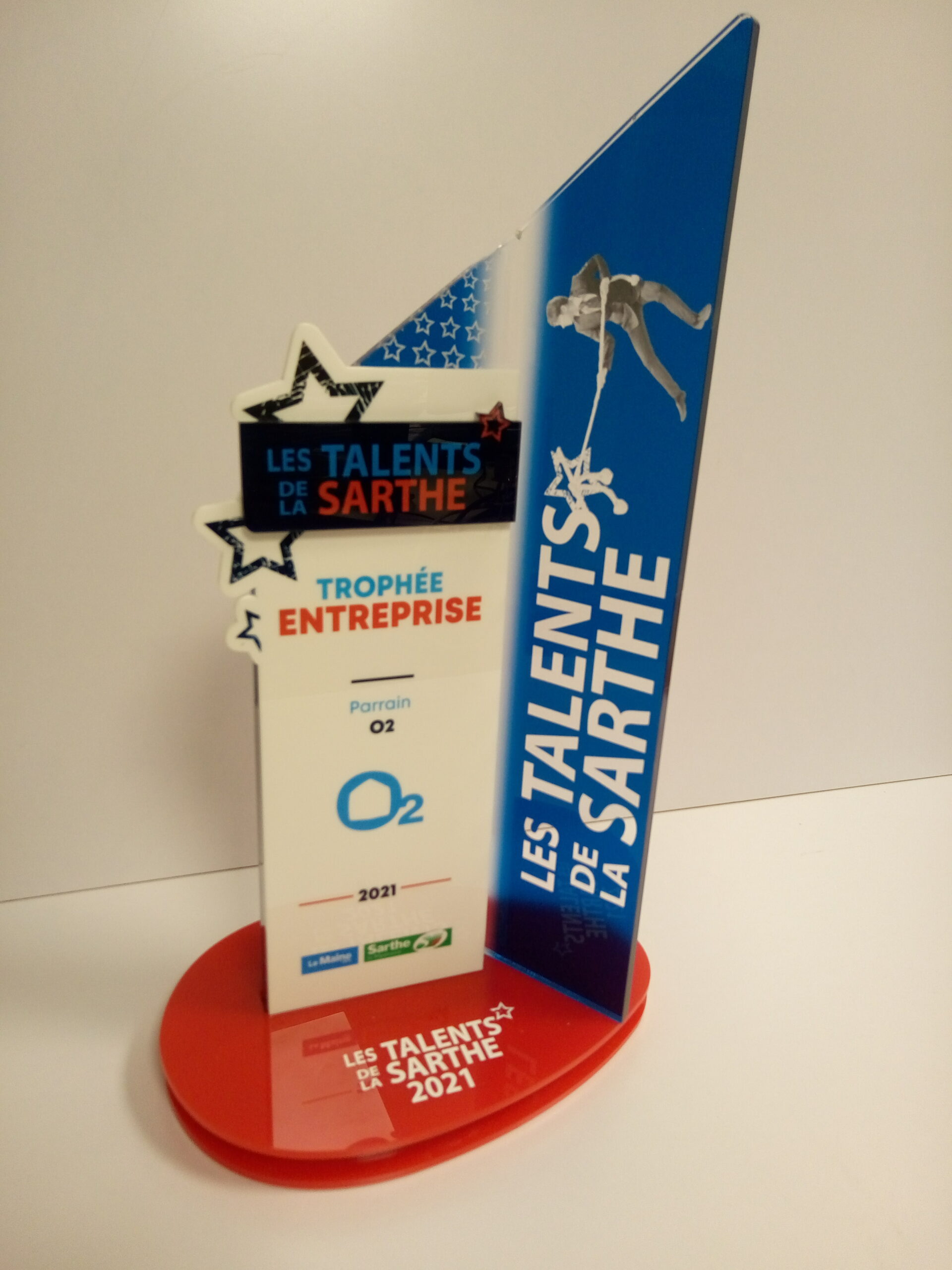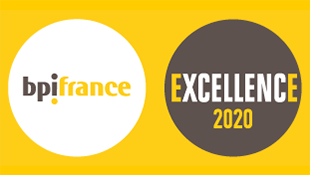 Bpifrance EXCELLENCE 2020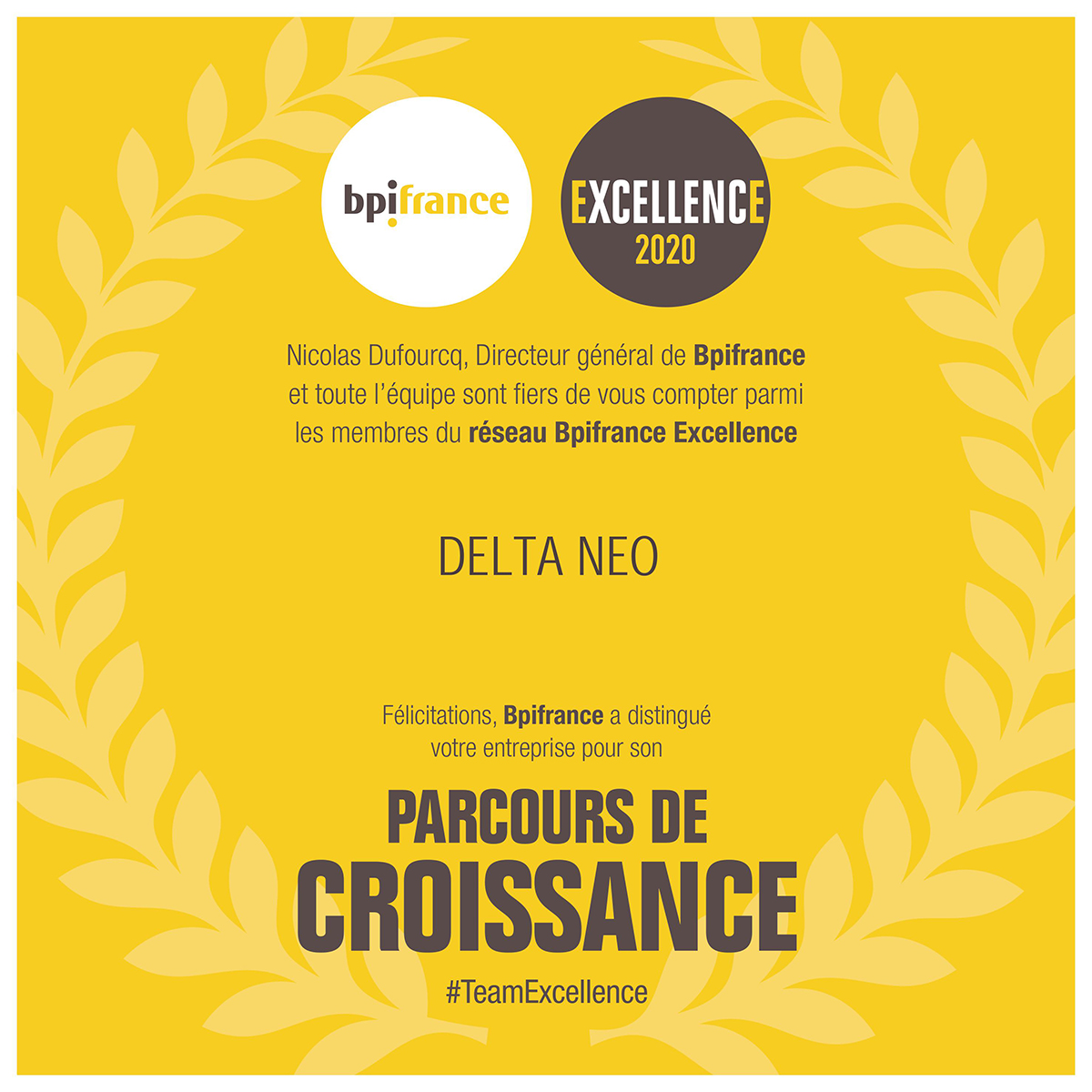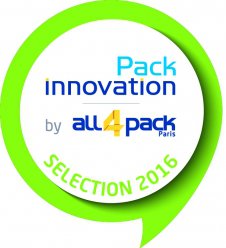 Congratulations: you are 'SELECTION PACK INNOVATION 2016' for ALL4PACK Paris 2016 Dear Exhibitor, Following your entry of the below product for the PACK INNOVATION – ALL4PACK Paris 2016 Competition,
Your innovation was chosen by our Panel of journalists from the French and international trade press and will be featured on the trade fair's ESPACE PACK INNOVATION. We wish to congratulate you on this success, which highlights your product's quality and the major innovation it represents. We are now offering you a new way of boosting communication and new opportunities that we would like to help you seize. Thank you again for participating and please feel free to contact us for any further information. Sincerely, The ALL4PACK Communications Team Date: 24/10/2016 2:38 PM (GMT+01:00)
ISO 9001: 2015 certificate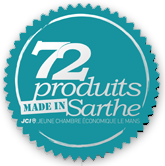 72 PRODUITS MADE IN SARTHE
Delta Composants has always remained a player in the local economy, as proven by our being twice selected for the 72 produits made in Sarthe operation.
Learn more about 72 produits made in Sarthe: click here
Pages DELTA COMPOSANTS: click here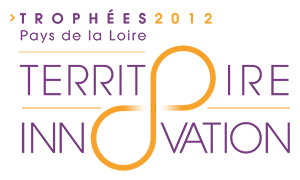 Trophées pays de la Loire 2012
At the Cité des congrès de Nantes and before an audience of more than 700 economics and political directors, the Trophées Territoire Innovation awards honoured 8 companies who have made innovation a part of their DNA. The award-winners are Delta Composants, in Ferté Bernard (72), for the Industry category; Cogelec in Mortagne-sur-Sèvre (85), for the Services category; Lengow in Nantes (44), for the Digital category; Mercier Frères in Vix (85), for the Food and Agriculture category; Systovi in Saint-Herblain (44), for the Environment category; Wiseband in Sainte-Florence (85), for the Creative Economy category; Escalade Entreprises in Rezé (44), for the Social Responsibility and Citizenship category; and Armor in La Chevrolière (44), the 2012 award favourite. 
Delta Composants, Industry category winner
Delta Composants processes wire, metal strip and plastic, drawing on extensive and complementary areas of expertise. The company produces 300 million speciality parts and creates 500 million holes per month, with SPC quality control or full inspection. It uses more than 300 machines, most of which have been developed in-house, for wire and strip cutting and deforming, laminated strip embossing, panel micro-drilling and plastic injection. The company also handles wiring and tumbling. 
Delta Composants, a subsidiary of DIC located in La Ferte-Bernard, in the Sarthe region of France, opened its own Romanian subsidiary Delta Rom Technologies in 2011. Delta Rom Technologies handles manufacturing when French production costs are no longer competitive with world market prices and supervises industrial migration to Eastern Europe. 
Hailed among leaders in luxury
Taking its first steps into fashion and luxury with a request from Jean-Paul Gaultier to create decorative perforations on metal perfume tins, the company then made its foray into the luxury world.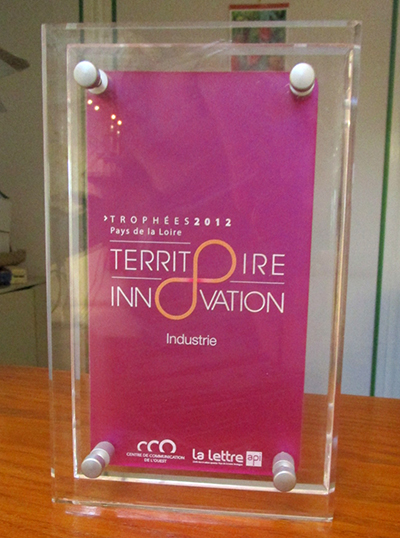 Read the article [French article]